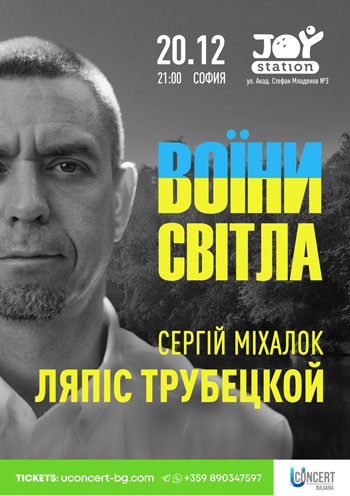 Sergey Mikhalok and Lyapis Trubetskoy "Voiny Sveta"
Lapis Trubetskoi in Bulgaria!
Songs in Ukrainian, Belarusian, Russian languages, signature sound and stage charm of Serhii Mikhalka - this is Lyapis Trubetskoi.
"Lyapis Trubetskoi" is a combination of real punk, ska and rock drive with sharp social texts.
We guarantee that no one will be left indifferent
Concert of Lyapis Trubetsky "Warriors of Light"
December 20, 21:00 p.m
Sofia, Joy Station